Profile

You want a piece of ass, go to Hollywood Boulevard.
You want an adrenaline rush, that'll be two large.
This journal contains content only suitable for those over the age of 18.
Free Account
Created on 2012-03-15 19:44:27 (#1568750), last updated 2012-06-19 (274 weeks ago)
0 comments received, 95 comments posted
5 Journal Entries, 8 Tags, 0 Memories, 15 Icons

About

Mini Bio
It starts with the eyes.
She's gotta have those kind of eyes that can look right through the bullshit...
to the good in someone.
20% angel, 80% devil. Down to earth.
Ain't afraid to get a little engine grease under her fingernails.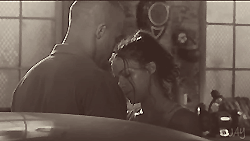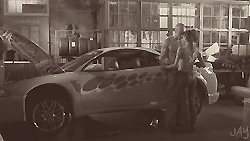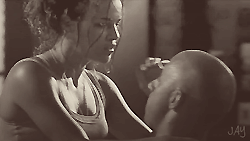 Leticia Ortiz is a highly skilled street racer, a mechanic, and Dominic Toretto's love interest. She had a crush on Dom for years who only saw her as the kid next door. That all changed around the time she turned sixteen and he noticed she'd grown up. They've been off and on ever since.

In 2001, Letty expressed some concern about Dominic's hijacking scheme, but went along to back him up anyway. During the botched highway robbery, she rolled her car and was injured, but survived. Not long after that, Dom escaped to Mexico and left her behind. With Dom and Brian now gone, Letty and Mia are left to take care of themselves.

Dom and Letty rekindled their romance in 2004 when Letty tracked him down from Mexico to the Dominican Republic. Still in the Dominican Republic with Dom in 2006, Letty was part of his crew in their heists of fuel tankers, but when the local law enforcement started closing in, Dom left her behind in the middle of the night to protect her from harm.

After searching for Dom but unable to find him, Letty contacted FBI agent Brian O'Conner for help. She became a double agent for Braga's crime ring in exchange for allowing Dominic to return home free of any charges. Several weeks later, Mia called Dominic to tell him Letty had been murdered by Fenix. Wanting more work out of her, the FBI set up her car accident and faked her death to keep her as a double agent. She agreed thinking Dom would be cleared.

When Dom decided to stop running, the government went back on their word and sentenced him to 25 years in prison. About a year later, Luke Hobbs received a file in which Letty's photograph was attached, revealing that she was still alive and involved with the robbery of a military convoy in Berlin. With her cover blown, they finished up with her and sent her home.

Cars Driven
97 Nissan 240SX first film
95 Honda Civic first film
70 Plymouth Road Runner fourth film

Cars Currently Driving
66 Ford Mustang convertible

Letty Ortiz is a fictional character from the Fast & Furious movies and is portrayed by Michelle Rodriguez. I don't own anything so please don't sue.

Mun and Muse are both over 18.
Layout by
ohcodey

Connect

People
[View Entries]

Communities
[View entries]

Member Of (4):

Subscriptions (4):

Administrator Of (0)

Feeds
[View Entries]

Subscriptions (0)

Linking
To link to this user, copy this code:
On Dreamwidth:
Elsewhere: